Federal department criticised over program spruiking Western Sydney Airport to school children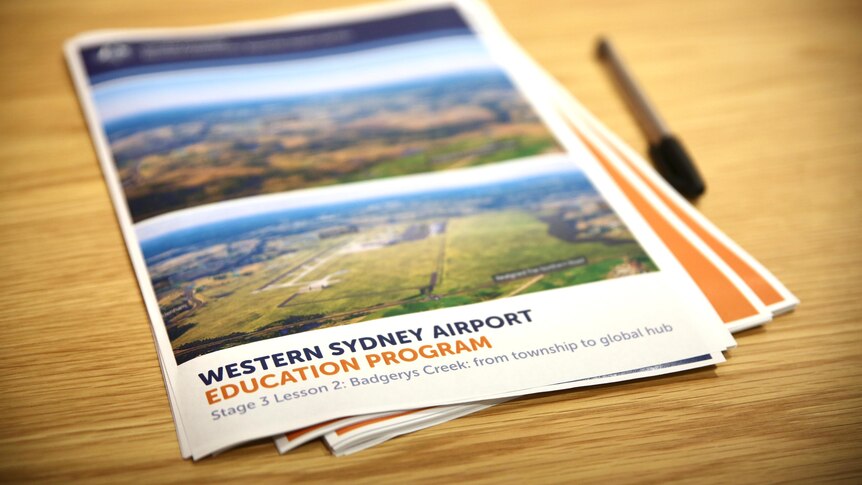 The federal department responsible for planning the new Western Sydney Airport has been criticised for rolling out educational material designed for primary school children, talking up the benefits of the major project.
The lesson plans released by the Department of Infrastructure were designed for year 5 and year 6 children and produced to be aligned with the New South Wales syllabus.
But certain elements of the teaching resources have been labelled "propaganda".
One lesson in particular encourages children to imagine they are on an advisory group in charge of addressing concerns from local community groups and residents.